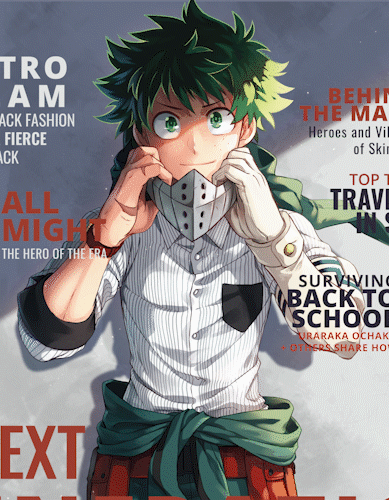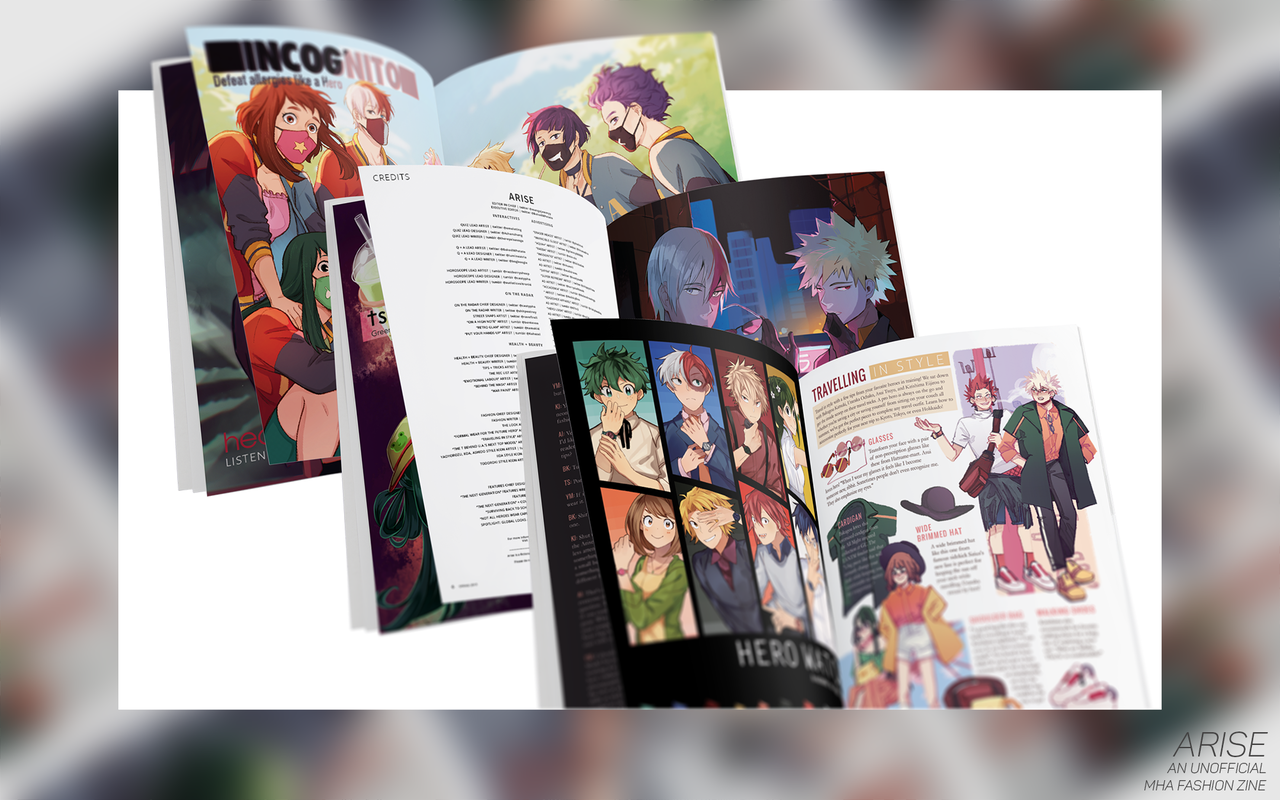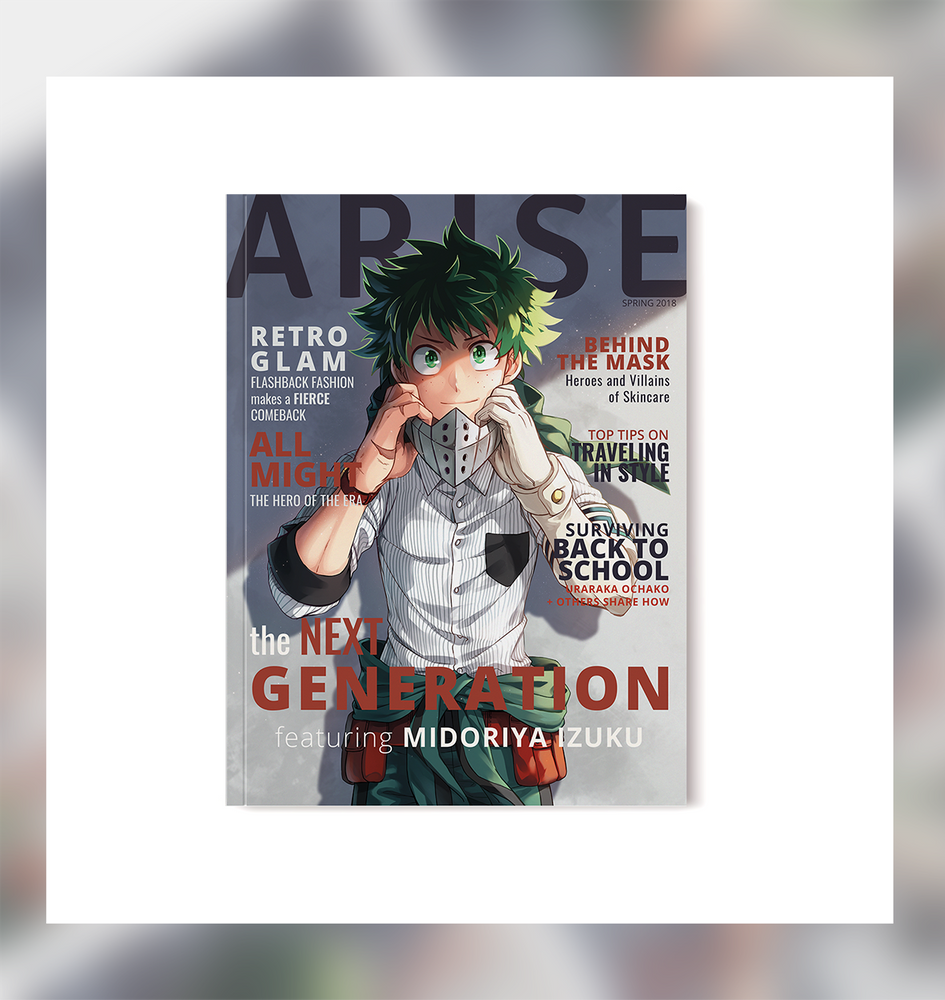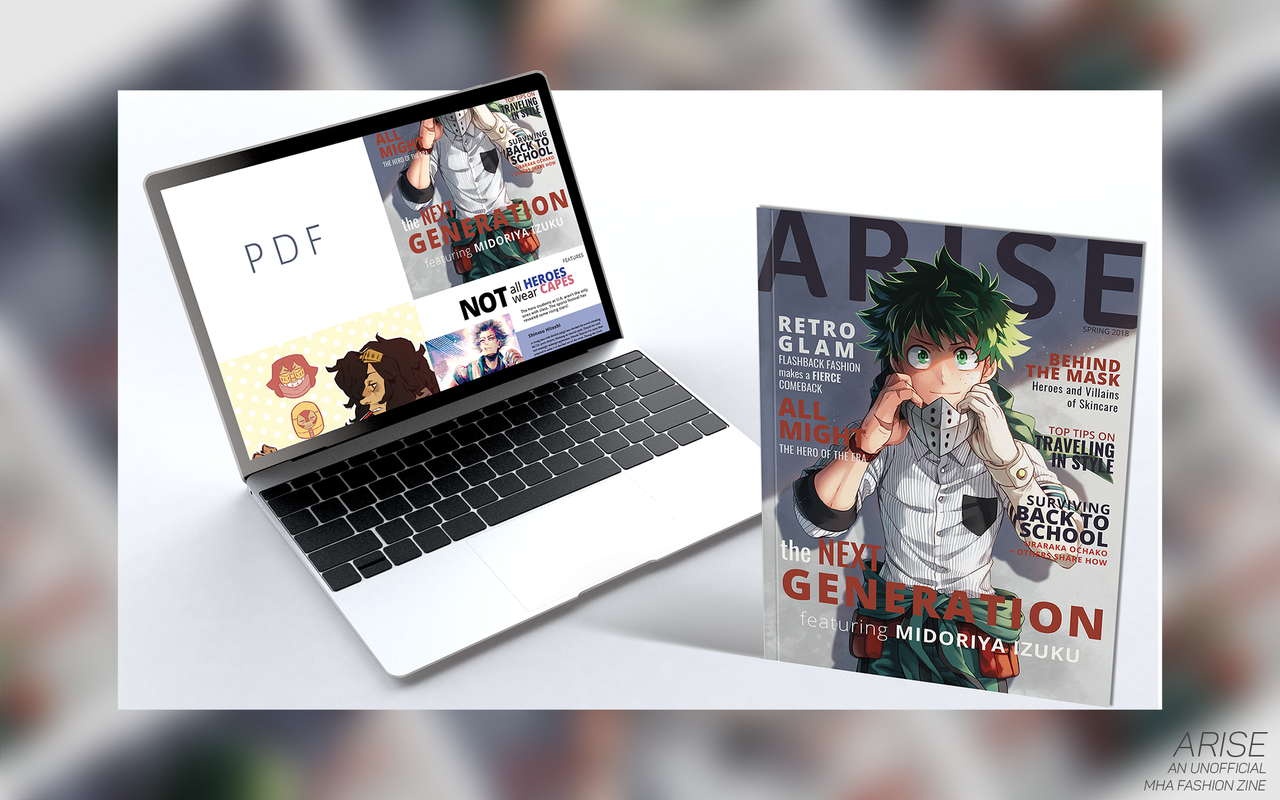 Arise is an unofficial My Hero Academia fanzine dedicated to spring fashion. Formatted like a fashion magazine, the zine included articles, interviews, advertisements etc. This project was a collaboration of over 60 contributors ranging from artists, writers and graphic designers. 
The zine is a limited edition release and only available via preorders on March-April 2018. Once all leftover stock runs out, the zine will not be available for reprint.
To access all previous details and info regarding Arise, please visit our blog's Arise masterpost.